If you're looking for a career that starts on the fast track, Ryder is looking for you!
MOVE FORWARD
Jumpstart your career from the get go with our impressive, inclusive and comprehensive 18-24 month Management Trainee program.
MOVE AWAY
With over 800 locations in the US and Canada it's easy to meet Ryder where you are, and even easier to relocate.
MOVE UP
We hire from within 85% of the time, a career at Ryder will really take you places.
MOVE FAST
Ryder is recognized as one of America's best employers — and one of the WORLD'S most admired companies to work for!
Carousel content
Career Path 1
Rental Sales Management Trainee 1
01 Rental Sales Management Trainee
02 Outside Rental Sales Rep (Rental Account Manager)
03 Outside Sales Lease Rep(Business Development/Customer Development Manager)
04 National Sales Rep or Director of Sales
Career Path 2
Rental Sales Management Trainee 2
01 Rental Sales Management Trainee
02 Middle / Jr Manager (Branch Retail Manager or Location Rental Manager)
03 Area Manager (Rental Manager)
04 Senior Rental Manager
05 Regional Manager (Director of Rental)
Career Path 3
Operations Management Trainee
01 Operations Supervisor
02 Operations Manager
03 Senior Manager of Operations
04 Field Operations Manager
05 Director of Operations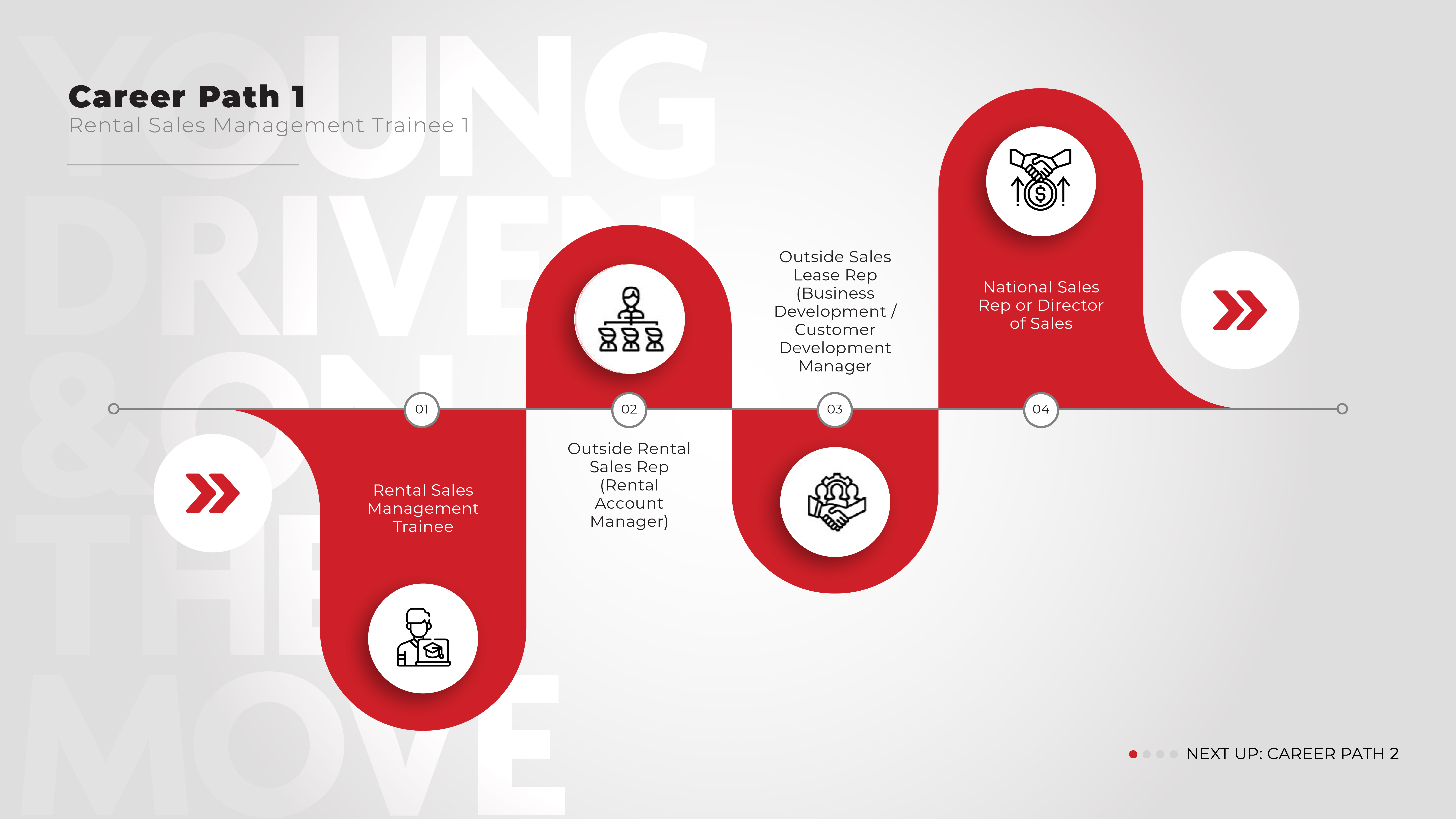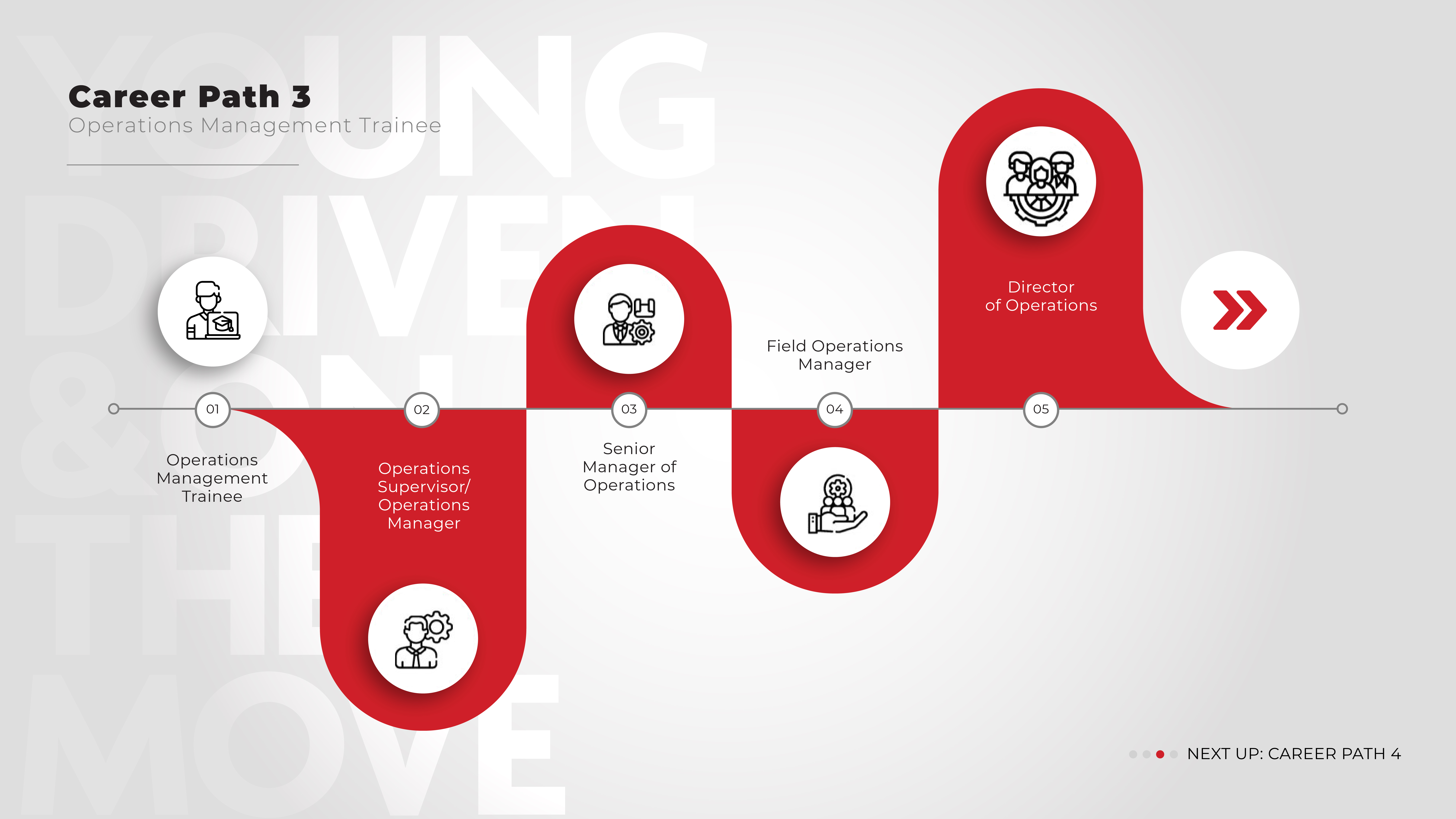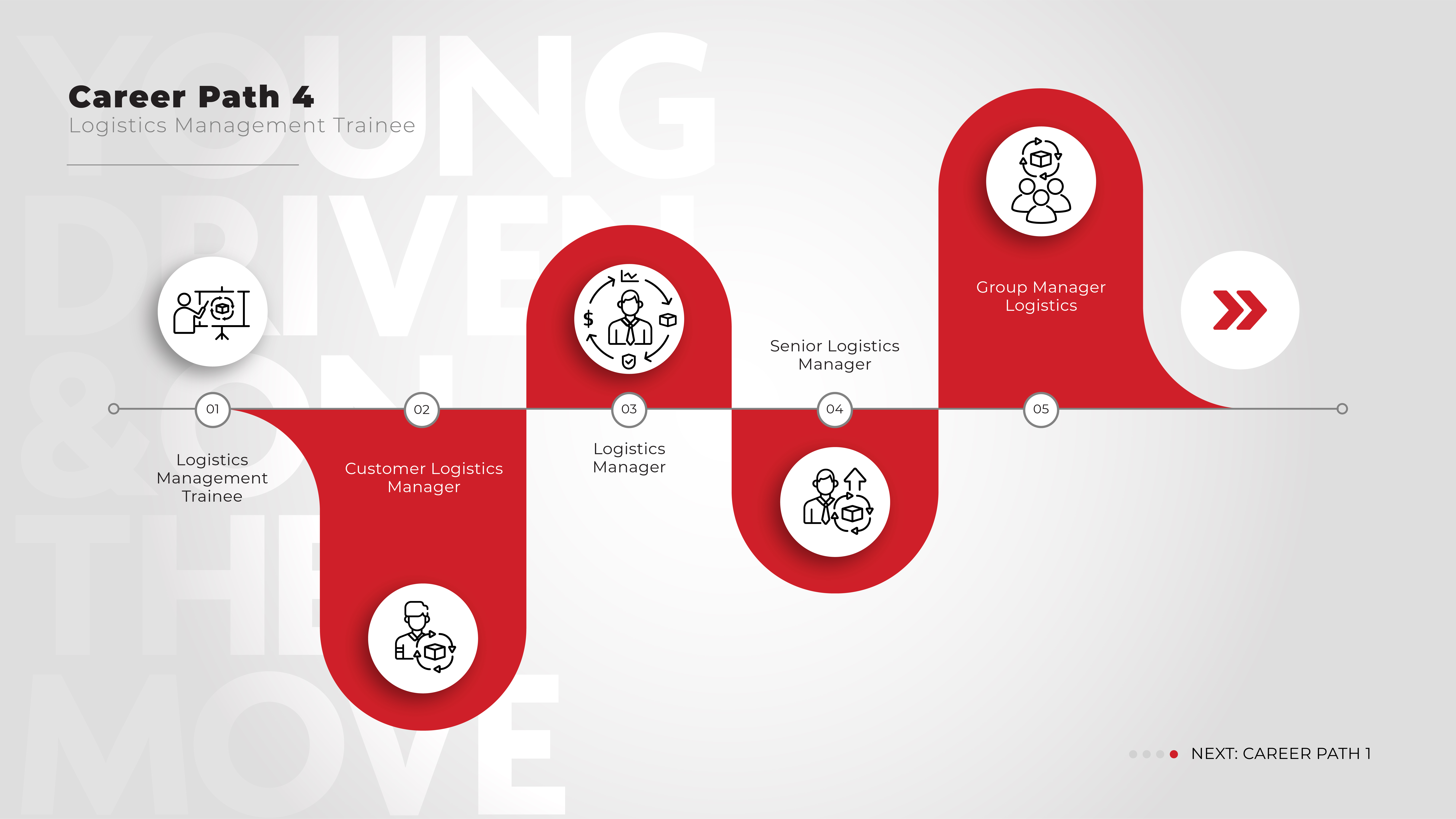 Kickstart Your Career with Ryder
Career Opportunities are Coming Your Way

We're a Pretty Big Deal.
Featured on Forbes' List of Best Employers
Named on the World's Most Admired Companies by FORTUNE
Awarded America's most responsible companies in 2020 by Newsweek
Top company for women to work for in transportation
Named one of America's Best Employers for Diversity by Forbes